He's 39. Empathetic. And dating his producer. Outside of that, not a whole lot is known about journalist Michael Barbaro. That's why, on the heels of The Daily getting its TV glow-up into The Weekly, two fans of the podcast are collaborating to detail what a day in the life of its host, Michael Barbaro, might look like.
5:45 A.M., a brownstone in Bushwick. Birds softly twitter as a light, mimicking sunrise, grows stronger. The birds become louder, more insistent, drowning out the sounds of garbage trucks grinding outside. Our hero's Hammacher Schlemmer sunrise-stimulating alarm clock has gently arisen him from slumber.
6:15 A.M., Michael steps into the shower, applying a mildly scented Jack Black body wash to an organic loofah. He proceeds through rounds of vocal exercises, warming up his dulcet voice for its signature staccato delivery. As he turns off the faucet, it's unclear if he reaches first for a towel or for his intellectual spectacles.
6:32 A.M., Michael, pants on but still shirtless, blasts Creed's "One" via his AirPods, while loudly singing along and pantomiming a stage performance. He tears up when hearing the lyrics "The world is heading for mutiny/When all we want is unity," as he always does.
6:37 A.M., Michael looks out the window at a squirrel. As it returns his gaze, he wonders if he could take on 100 squirrels simultaneously. "Probably," he thinks to himself, "if I could quickly identify and subdue the leader."
6:40 A.M., Michael finally decides on a shirt and buttons it. All of his shirts have names. Today, he has chosen to wear Harvey Goldenrod.
6:45 A.M., Michael finishes packing his granola-of-the-month into an eco lunch tote. "And I'll get a kebab from Adar," he muses. He checks his watch—Shinola, if you must know—throws on a light jacket, and speedwalks out the door. Michael takes the subway; in spite of his lite celebrity, he is determined to remain a man of the people.
6:56 A.M., Michael and his tattered copy of The Power of Myth get snapped by @hotdudesreading. He's so engrossed he doesn't notice.
7:25 A.M., Michael exits the subway into Times Square and takes a deep breath of Manhattan air, a rotation of scents including: Nuts4Nuts, vape pens, classic cigarettes, sewage, bus exhaust, and Davidoff cologne. This mid-spring day he's not so lucky, inhaling the fragrance of a just-bloomed Bradford Pear tree. But that's okay. It's all part of the form of immersion that has defined Michael Barbaro's intimate style of journalism.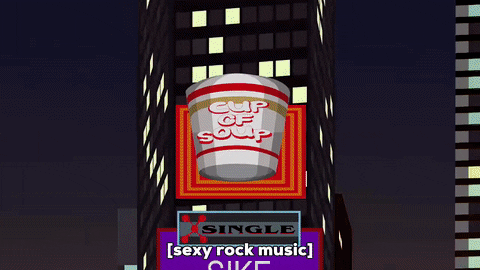 7:30 A.M., Michael's next morning ritual consists of entering the Happy Lamb Bodega for a cup of coffee and asking the establishment's owner, Chinh, "What is best in life?" In 13 years, Chinh has yet to realize this is a reference to the 1982 film Conan the Barbarian, and the desired response is, "to crush your enemies, see them driven before you, and hear the lamentations of the women!" Preferably, in a thick Austrian accent.
7:37 A.M., A few feet away, a rapper, freestyling on a corner, drops the line, "A ninja lyrically / Smooth as Mikie B." To the MC's shock, his gaze is then met by Barbaro's. The rapper stops mid-verse to tap his chest twice with his fist as a sign of respect. Michael returns the gesture.
7:45 A.M., Spotting three Romanian tourists arguing over a map, Michael walks over to them. "A good traveler has no fixed plans and is not intent on arriving," he says in their native tongue, happy to deliver the wisdom of Lao Tzu across both millennia and the barriers of language. They burst into tears, kissing his hands and thanking him profusely.
7:50 A.M., As his computer boots up, Michael ponders how international this day—heh, every day in the Big Apple—has already been. Urgent emails from colleagues in Tehran, P'yongyang, and Tunisia only confirm this for our global denizen.
9:10 A.M., Michael gets down to Inbox Zero just as his colleague rounds the corner.
"Theo Balcomb," he says, diction somewhere between a Chris Traeger "Ann Perkins!" and "Mail… Kimp?" of Serial fame.
"Good morning Michael. I got a tip they're talking about [redacted] today at the morning news meeting."
"Oh! [Redacted.]"
"I agree. OK so, let's both go then."
9:25 A.M., Michael and Theo settle into seats around The Times's walnut roundtable, salivating to get more details around [redacted].
11:05 A.M., After an intense meeting, Michael needs a sparkling water. One for himself, one for a colleague who can't resist the fizz.
11:15 A.M., On the way to pick up Pellegrino, Michael spots a poster for Beautiful: The Carole King Musical with pizza smeared on the face of its star, Chilina Kennedy. He pauses to contemplate if it's too late in life to get out of reporting and start a Teenage Mutant Ninja Turtles-themed pizza chain, complete with off-the-wall pizza toppings.
11:25 A.M., Riding a crowded elevator back to his office, Michael's thoughts drift to the ancient Roman city of Pompeii. "How hard is it to outrun a volcano?" he muses to himself.
11:30 A.M., Michael, Pellegrino in hand, drops by colleague Clare Toeniskoetter's desk. She spies the green bottled bribe.
"Uh-oh," she starts.
"Claaare!"
She detects the elongated 'aaa' sound. "Hi Michael."
He doesn't, or pretends not to, hear the period at the end of her greeting. Clare's really f*cking busy right now.
"I'm glad you're sitting down. [Redacted]."
"Hells bells!" Clare bleats, swiveling around her chair to face the voice, like on The Voice. Michael nods energetically. Without further acknowledgement, the two find an empty conference room and hole up for 3 hours.
2:30 P.M., They resurface when hunger pangs ring out louder than the Liberty Bell. Michael eschews his original plan in favor of dollar slices; capital-J journalism calls for capital-P pizza. Plus, he can marinate on his TMNT idea a little longer. He snarfs down his lunch so he can hit the studio and record today's story. It's already an hour later than it should be.
2:55 P.M., Michael opens the door to the NYT's recording studio, which, if he's being honest, is the second nicest padded room he's ever been in.
3:00 P.M., Michael practices his interested "hmm" sound, which he deftly inserts into all of his interviews. He has found that doing so before speaking on mic relaxes and centers him. This can go on for up to an hour before recording a given episode.
4:00 P.M., Michael begins laying down the audio for tomorrow's episode of The Daily. Inspired by The Matrix's "Bullet Time" filming technique, in which performers' actions were captured by a surrounding ring of hundreds of cameras, Michael insists on recording in "Journo Time." This involves speaking with his head situated inside a Kenmore washer drum that is suspended from the ceiling by a chandelier chain, eight RE20 mics mounted on its perimeter, all facing inward toward Barbaro.
4:25 P.M., Yet again, Michael's audio has all been recorded in one, flawless take. It is a streak that goes back to the first time he ever recorded himself, at age five, which was an interview with his new kitten, Madeleine. (He had named the cat in reference to Marcel Proust's In Search of Lost Time, which Michael had read in its original French a few weeks prior.)
4:30 P.M., The intoxicating notes of Sì by Giorgio Armani pepper Michael's olfactory. "Lisa's near," he muses, sniffing out her whereabouts. In slow-mo, producer-slash-girlfriend Lisa Tobin turns from the water cooler.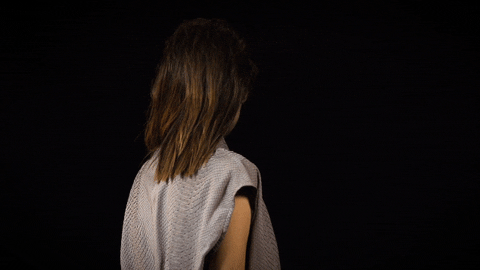 "Just the man I was looking for ​all my life​." Michael smiles contently.
"Early dinner in Hell's Kitchen?" he asks hopefully. By his tone, Lisa deduces he's inviting her to choose a restaurant in the neighborhood just west of their building, and not a metaphor for the day he's having.
Lisa nods. "If you want to make it a working dinner, we can leave in fifteen."
5:05 P.M., Michael and Lisa settle in around a window-adjacent table at a Moroccan-Mediterranean eatery. They speak in hushed tones, so as not to leak any upcoming stories from The Times or to Page Six.
6:45 P.M., "Parting is such sweet sorrow…"
…That I shall say good night till it be morrow," Lisa finishes.
Spontaneously, Michael breaks into a secret handshake Lisa's never before experienced. By the end, each interlocutor is facing the direction of his/her journey home.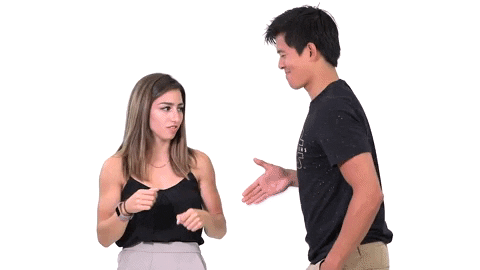 "Can one ever grow tired of a such a Renaissance Man?" Lisa reflects fondly. "Also when did Sarah Jessica Parker's voice insert itself into my head?"
7:30 P.M., Michael takes in an improv show at the Upright Citizens Brigade's Hell's Kitchen theater. Afterward, performer Connor Ratliff invites Barbaro backstage. During the subsequent conversation, he informs Michael that he regrets not going into journalism himself. "Anyone can make things up," bemoans Ratliff. "In a world gone mad, the ultimate act of rebellion is reporting the truth." At this, Michael stands and slaps his host across the face. "No," he tells a stunned Ratliff. "The future we need shall be built upon a foundation of merriment. Keep pouring the cement of laughter, funnyman."
8:45 P.M., Barbaro meets with his best friend, humor author and Vanity Fair editor Mike Sacks. The two enter the Hell's Kitchen Ink tattoo parlor after deciding to finally pull the trigger on matching "Mike Squared" tattoos. The "S" in "squared" is stylized in the manner of the "Cool S" graffito, which Barbaro has scratched onto every surface within arm's length since he was 14.
9:30 P.M., Michael, walking home, crosses the path of a large dumpster, which he stares at intently while attempting to move it with his mind. Though he fails to displace the object, Barbaro attempts telekinesis at least once a week, just in case he has gained the power later in life than the onset of mutation is typically portrayed in comic books.
10:10 P.M., Finally home, Michael taps 1-9-8-4 into his keypad, illuminated by the sterile glow of his fluo porch light.
10:12, Michael chugs 24 ounces of a frankincense rhubarb elixir, a Barbaro family secret guaranteeing a lifespan exceeding 85 years. This recipe has been passed down in an unbroken chain since the Visigoths invaded Rome in the 3rd Century.
11:05, After a 10-step regimen imparted to Michael by Korean skincare legend Charlotte Cho, he is finally ready for bed. Onto his gorgeous skull he slips quilted headphones and clicks on his nightly The Mercury Theatre on the Air program. I can't believe, after all this time, Orson Welles was right, he thinks. Shaking his head incredulously but with the utmost respect, Michael whispers, "You magnificent bastard," and drifts off into a pleasant slumber.