In the battle of muffins vs. bagels vs. biscuits vs. breakfast potatoes (I see you celiacs!) vs. other morning appropriate carbs, we asked our staff:
What is the best breakfast carbohydrate?
---
Dilane Mitchell
There is but one best breakfast carbohydrate, and it is the bagel. It's the options for me. Sweet or savory. Covered or filled. Full-size or mini. There just is not a wrong way, time, or place to enjoy a bagel. 
Eric Mochnacz
I love pancakes. The way the melted butter mixes with the syrup… drool. And you can literally put anything in a pancake to make it even better than it already is. Feeling healthy? Blueberries! Feeling decadent? Chocolate chips! Feeling like you're ready to live life a sensible, gauzy, oversized mumu? Broken up Oreo cookies and top it with some whipped cream.
But, pancakes exist in the same universe as cinnamon rolls. And Pillsbury is pulling out ALL the stops by changing the game with a veritable panoply of frosting flavors. S'mores. Peach. Cinnamon Toast Crunch! Honestly, I feel like the little girl in the taco commercial when it comes to my breakfast carb consumption: "Why don't we have both?!"
Josh Bard
I have a theory on breakfast carbs: If you are someone who prefers the corner brownie pieces, you also prefer waffles. If you prefer the center brownie pieces, you prefer pancakes. Either way, you would be more correct to prefer french toast, which is the breakfast carb king. It is pillowy and still crispy along the edges. It has cinnamon and vanilla and absorbs syrup, so you can add more without judgment.
And if you love french toast, wait till you get your fingers on french toast sticks… smaller, crispier french toasts, that you eat with your hands! And if you love french toast sticks, wait till you try French Toast Crunch, even tinier french toast you eat with a spoon!
Stephanie Tate
Hot take—breakfast should be savory. The occasional pancake, okay, as long it's surrounded by salty deliciousness. The real breakfast MVP is the versatile potato. Honestly, potatoes are my desert island food. And hash browns are one of their finest forms. I've spent my whole life trying to master an at home version of the McDonald's hash brown because it is heavenly. Crispy on the outside, hot like lava on the inside, salty and melt in your mouth delicious. I'll die on this hash brown shaped hill, happily.
Erin Vail
Toast is the king of breakfast carbs. I have to go to bat for toast. Think about the versatility of bread options. Have you guys ever had bread? It's pretty good. White, wheat, rye, ciabatta, country bread, olive bread, cinnamon raisin bread… I could go on. Now think about all the things you can put on toast: butter, peanut butter, jelly or jam, avocado, Nutella, cinnamon/sugar. Toast can be savory or sweet. Toast can be thick slices of really good homemade bread dripping with butter. Or toast can be totally dry, ready to save you from your hangover. Toast is good at any time of morning (or day, or night). It's simple but classic. All hail toast.
Michael Gural-Maiello
I like a good biscuit, and not the flaky kind. I want dense, that hit of salt and butter from throughout and the crisped outside. And yes, I like fat roubiscuits and gravy despite that being baked dough under a sausage fat roux, which is like baked dough under liquid dough. D'oh!
Jillian Conochan
Since all of my would-be answers have already been spoken for, I'm going to go forth and second Erin Vail's pick of toast; then refine it to extoll the superiority of sourdough or rye with melted butter. All other applications* are good; these two are best.
All other applications EXCEPT French. Sorry Josh; I know 2021's supposed to be our year but we'll have to agree to disagree on this pick. If I wanted eggs in my bread, I would… not do it this way.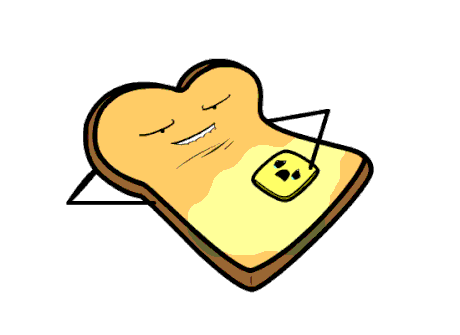 Ariel Cross
Absolute, no-holds-barred, hands down, BEST breakfast carbs?
Beignets.
I rest my case.
(Also going to back up my boy Joshua Bard on this one. Hell yeah, french toast! Eggy cinnamon goodness. Mmm…)
Zach Straus
Fried freaking rice. All credit due CelebriChef David Chang's instagram for opening my colonial brain up to the concept. It's so easy, it's so versatile, and it's so good. Just throw whatever you have / whatever you want into a pan with some old rice and some egg and some (preferably sesame) oil. Garnish with scallions and a new outlook on life.
---
What's YOUR favorite breakfast carb? Join the conversation on Twitter with us @thepromptmag!