This week's prompt is #collaboration, teaming up some creative voices to see what happens. Today, we try to convince Jake Cantrell to find a new NBA team.
---
Jake's Plight
It was a good run, Toronto. You started from the bottom, (I saw you headed for the top and hopped on your bandwagon), and now we're here.
Bandwagoning 101 teaches you that you can't just choose the best team, you have to join a team just before they peak. This, coming from an experienced bandwagoner. So, when I looked for an NBA team, you feisty Raptors really seemed like the right fit.
Your best player, DeMar DeRozan, started speaking out about his depression at the same time I was worrying about a close friend and her battle with it. Oh yeah, and that cool line in the song iSpy: "I'm just like DeRozan / if I shoot it, it goes in." I mean who doesn't like DeRozan?
You even have Drake as your biggest fan, which helped seal the deal. I even started saying "We the North" like it wasn't a joke. I was basically from "The Six."
But things have changed, Toronto. My favorite player isn't on your team anymore, which means your biggest and most talented asset sits courtside.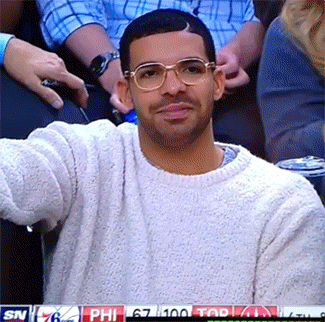 It's just not the same anymore, and I'm opting out.
But the question is, where do I go next? Am I chasing rings? Do I go where my friends are? What about my legacy? Do I have time for a rebuild?
Don't let LeBron's early and quiet decision lull you to sleep. This offseason is far from over. I'm officially a free agent, on the market for a new team, and unlike LeBron, I'm not opposed to a circus.
So let the recruitment begin. I'll be here in the decision cave, jumping off small cliffs and tipping off Brian Windhorst with every swing of emotion. I mean let's be real, Keke, I'm still in my feelings about it all.
The Miami Heat
By Jeremy Taché
Qué pasa, Jake? Bienvenido a Miami. I'm here on behalf of Heat fans, ready to woo you to South Beach.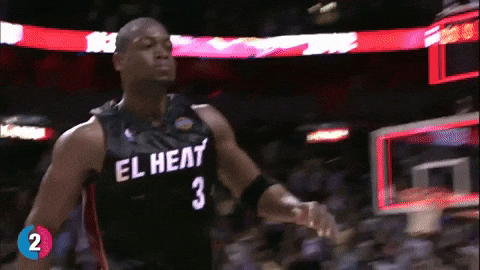 First things first. I'm not going drop our rings on the table the way Pat Riley would. I'm not going to brag about our incredible weather. We have a nice young core to show off, but probably not the best one you'll be see through this process. Yes, we have a superstar, but he's JUSSSSSSST a bit past his prime.
What I CAN give you with the Heat is the perfect Raptors replacement.
You were partially a Raptors fan because of Drake? Well, Drizzy was a Heat fan, too! Lest we forget the fateful night he was rejected from the locker room after title #2 of the Big 3 era.
And even after the Heat lost Drake's allegiance, we kept the core together with stars like Lil Wayne, The Rock, Serena Williams, and Mr. 305 himself, Pitbull, filling the front row night after night. Don't you want to join the FAN "Super Team"?
So, welcome, Jake. I'll get your customized "Miami Vice" jersey shipped your way in 7-10 business days.
The Boston Celtics
By Josh Bard
Jake, I saw Adrian Wojnarowski report that you were looking for a new NBA team. Well, do I have the investment opportunity for you! The Boston Celtics. A great team of the past, a great team of the present, and most definitely a great team of the future!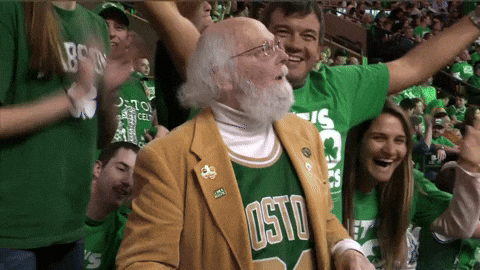 The Celtics have lots of amenities that any NBA fan would love. They have phenomenal classic jerseys. They have a pedigree of legends. They have a roster loaded with young guys who play for each other and share the glory. They have a chance to win the title every year for the next decade, but they aren't the favorites so no one will think you are Durant-ing this when you join us. They are on national television frequently. They are well-coached. And they have a general manager who may trade a superstar or for a superstar at any moment.
So the way I see it is, the question isn't why should you choose the Celtics, but really, why would you choose anyone else?
(*closes folio and walks out of the room*)
The Los Angeles Lakers
By Thomas Viehe
Jake! Buddy! Don't let the Raptors give you the blues. Lemme buy you a drink. I've been in your darkness. When LeBron left the Cavs the first time, venom filled my heart. I stuck with my team and foamed at the mouth with news of my former savior's new team.
Don't be that guy. I'm not being that guy this time. I wised up. Wise up with me. Embrace the modern NBA.
The modern NBA is not about the cities or the teams. It's about the players. It's drama: beef and subtweets, Snaps and Instagrams. It's bringing your annoying and adorable kids to press conferences to disrupt the efforts of reporters to get a mindless quote from you.
Most teams only wink at the drama, pretend that the league hasn't changed. All but one.
LeBronto.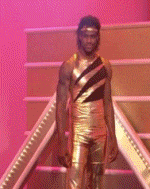 Did the guy invent the drama? No, that was Skip Bayless. But King James magnifies it.
Especially this year. Look at his supporting cast, a trove of drama. Rondo? Check. Lance "blow-in-your-ear" Stephenson? Check. An over-excited fan base with too many Kardashians? Check and mates.
I'm not saying that you should hope for a championship or good basketball. Temper your expectations. The Lakers are the MLS of the NBA, where old players like Steve Nash and a 32-year-old D-League veteran go to enjoy the weather and the easy transition to Hollywood. But it's gonna be some great reality TV. Like our Presidency.
The Philadelphia 76ers
By Dan Helinek
I'm so sorry about DeRozan, Jake. The good news is, no matter what you're looking for in your new team, Philly has it.
Do want an ascendant team that will give you something to celebrate right now AND for years to come? Well, good news because the Sixers won 52 games last year on the backs of some young bucks, most of whom are younger than I am.
How about watching the genesis of a star who will has the capacity to completely take over a game? As a Sixers fan, you get to choose between Ben Simmons and Joel Embiid. Or don't choose! You can love them both!
Do you love watching hard-nosed defense? Meet Robert Covington, 1st Team All-Defense. Love a deep 3-ball? The Sixers knocked 'em down at a top-10 rate on 30 attempts a game last year.
You can even invest in Markelle Fultz's journey to regain his jump shot. The guy is going to be great if he gets it back, but his teammates will love him even if he never fully does.
Better yet, look at how fans reacted to Markelle's return, showering him with love because we understand that he's only human.That's your new family.
Come have fun with the Sixers. I can't promise that you'll end up getting married by Pablo Torre at a draft lottery party, but your ride will be just as ridiculous.
The Washington Wizards
By MK McWeeney
Jake, I'm really sorry to hear about your break up with Toronto. But I think I have the perfect solution for you. They're not the sexiest pick. They don't have the blings and rings other teams have. But what they do have is an underdog mentality with a passionate fan base that never fails to show up even after all the heartbreak.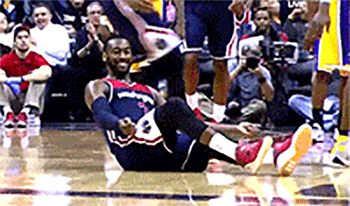 Let me introduce you to the Washington Wizards. Led by superstar point guard John Wall, you won't find another fanbase that gets just as excited about a Wall dish as they do for a dunk. Just imagine the alley-oops from Wall to newest addition Dwight "Superman" Howard! The entertainment value of this team is rising, get in before it's too late! If you hop on now, no one will question you when we win a ring in the next five years!
The District would love to have you and hey, if you see someone swimming in a fountain, don't worry it's just Alex Ovechkin celebrating the Stanley Cup. He's been there since the beginning of June. Welcome to the team!
The Golden State Warriors
By Gavin Lippman
Jake! Heard you're in the market for a new team. Sometimes the best choice is the obvious choice, the two-time defending champion Golden State Warriors.
I mean, they just added Boogie Cousins in the off-season, meaning that they now have FIVE all-stars in their starting lineup. Led by Steve Kerr, they are not only the dominant team of the decade, but also the wokest team in sports.
As someone who moved to the Bay and hopped on this bandwagon, let me offer you a few words of caution:
Want to come to a game? You will pay an arm and a leg as the Warriors have the

highest ticket prices in the NBA.

If you go to a road game rockin' that fresh Dubs jersey, you will instantly become the most hated fan in the arena. I hope bandwagon fan taunts are your jam!

Similar to the fans in Toronto, the City of Oakland has long supported the Warriors through thick and thin, and their patience has finally been rewarded over the past four years. However, after next season, the Warriors are moving to the new Chase Center in San Francisco. I guess they wanted to make it easier for tech bros to attend games.
You'll have plenty of options in front of you, just remember that all that glitters is not gold, but the Finals trophy most definitely is!
College Basketball
By Mike Stiriti
Jake, my man, what's good? The Prompt grapevine has informed me of your new free agent status. I'm not going to make it to the Hamptons for a recruiting visit, but hear me out anyway.
I have some advice for you that can only come from a guy with my special ability… an uncanny knack to see into future. No joke, I know exactly what is going to happen before it does. Don't believe me? OK, here goes…
…the 2019 NBA champions will be
… obviously the fucking Golden State Warriors. And I was just kidding about the telepathy thing, but the fact that I'm still 100 percent correct is why following any NBA team is a fool's errand.
So, Jake, let me introduce you another option: NCAA Division I Men's Basketball.
Why settle for 30 teams and a guaranteed outcome when you can watch 351 schools battle for 68 playoff spots? Then once March rolls around you get to fill out your bracket as an expert instead of a novice. Janet in HR won't beat you this year, Jake, you'll have the inside scoop!
But which team will I follow, Mike? Easy, follow the ones you bet on. All this time that you've been watching the Raptors get steamrolled by LeBron you could have been making money.
Or just skip basketball altogether and watch other people play Fortnite on Twitch… still more compelling than waiting for the Warriors to win another title.
The WNBA
By Kelaine Conochan
Jake, all these people are trying to romance you with perks and benefits, like you're some kind of sucker. But as your friend, I'm going to be straight with you. Because that won't solve your actual problem.
If you invest in the Warriors or the Lakers or the Celtics, you're going to fall in love with another player, only to see him get traded at the most opportunistic moment. That's how it works. Don't let your passion and emotion fool you—the NBA isn't just a business; it's a factory. You are a number to them. A very high number. So, a new NBA team won't offer you relief. It's just an endless cycle of pain and disappointment.
I am here to offer you something entirely different: a place where you matter. The chance to be #woke.
Being a WNBA fan means you can hop on any bandwagon for any reason, and still look like a leader. Like winning rings? Try the Lynx. Want to see someone unseat the throne? Congratulations, you're a Sparks fan. Or, do you—like your man Drake—have a crush on Skylar Diggins-Smith?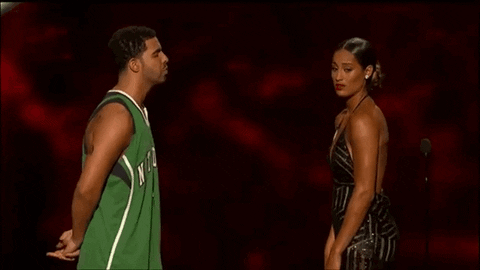 Picking the Dallas Wings is totally fine, bro. She's a legit baller, so no one will confuse your love of the game for toxic masculinity.
Bottom line is that the NBA is a seller's market, but right now you're looking to buy. So, take a tip from your new neighbor, Arike: