Call them guilty pleasures, eyebleach, comfort TV… whatever they are, they're those shows you're not exactly proud to be watching. So… why are you?
Why Am I Watching The Hills: New Beginnings
What even is this show?
The Hills: New Beginnings is a reboot of The Hills, which sort of soft rebooted once before when Lauren Conrad stepped away from the series and Kristin Cavallari entered the chat. Of course, this was the same move—literally, the exact same move—that Laguna Beach made five years earlier when LC graduated. Team Kristin, for the record.
In spite of The Hills being vapid, too pat, and too white, the producers pulled off an ending that was satisfying and clever. So why reboot? Well, because there is no such thing as a new idea, an idea I just plagiarized word-for-word from Mark Twain to prove my point. Why come up with anything original when someone Kardashian-adjacent is available?
The latest season begins in Brody Jenner's shower, where he expresses gratitude for the self-reflection and personal betterment he's been able to accomplish in 2020. But enough is enough of that life; it's time to get back to real life! "Real life," by the way, is a personal chef grilling meats out back of his sprawling yet totally naturalistic Malibu mansion.
Cut to Spencer Pratt wearing a Gucci blanket and at least 128 oz of crystals walking arm-in-arm with Heidi Blair Pratt neé Montag with at least 128 units of Juvederm injected in her lips. Ah, "real life."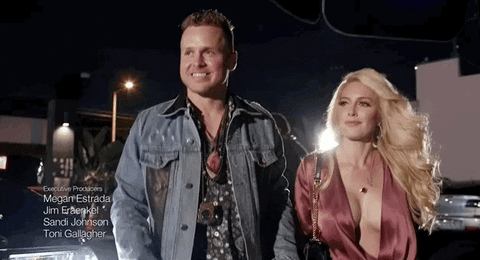 The night's scheduled activity is for the friends to bury something that they're prepared to leave in the past, which, duh, sets up each character's arc for the season. "Spiritual Brody" (his words) lights a smudge stick, gives a small speech, and buries an expensive bottle of liquor; he's ready to give up drinking.
"Well this is supposed to represent a little black book," explains Audrina Patridge, while placing an oversized white notebook in the capsule. Is this situational irony? Find out over the next 14 episodes as the producers tease relationships with ex-beau and current cast member Justin Brescia, will-they-or-won't-they Brody, or new contender Sean "My Dad is Rod" Stewart.
Spencer, motivated by gaining the COVID-15 x3, tosses a fully cooked pot pie into the box, but not before taking one last, longing bite. Heidi rounds out the activity, throwing in her birth control and declaring her desire to be pregnant with baby No. 2 in the near future.
After the break, Heidi gets home wearing the glittery cardigan version of Spencer's Gucci blanket, carrying a bag of—no, not groceries Spencer, but rather pregnancy tests! 128 of them, I think.
Also? Their toddler Gunner debuts a Gucci cardigan in Episode 2.
Episode 1 closes out with Spencer in bed, scrolling through his phone and…
…eating a pot pie.
In the next room, Heidi straps herself into sexy lingerie and brings in a [negative] pregnancy test. They have an emotional conversation in which Spencer both reassures his wife that their stress level is contributing to their inability to immediately conceive, while also buying himself time.
So, why am I watching this?
I… *hastily clicks remote* wasn't?
Best part?
You gotta give credit to Spencer Pratt for, in toto, embracing his villain persona.
Most cringeworthy part?
Cringe is the wrong word, but let's say I had questions watching Brody Jenner's ex-wife Kaitlynn (not to be confused with his father Caitlyn Jenner) navigate a conversation about her breakup with an unnamed-but-very-famous person following her breakup with Brody. Was there an NDA or something?! Or did these highly public people want to suddenly be discreet?
Anything redeeming?
Brandon Thomas Lee, of Pamela Anderson and Tommy Lee pedigree, is remarkably charming. He is younger than the rest of the castmates so he's bound to make mistakes, but Lee exhibits a refreshing sincerity in all of his scenes.
What makes this show addictive?
I hate myself for knowing this AND STILL not being strong up to rise up against it, but the sheer ubiquity of these Reality Stars throughout social media, tabloids, and interwoven on other MTV properties, I just neeeeeed to know what happens in their silly little lives.
Will you finish the season?
Nathan for You's soundproof sex box for parents. The second Negan episode of The Walking Dead . And yet, I can't remember an MTV reality show I quit on. Yes. The answer is yes. I'm so sorry.