Creating a good password is both art and science. It's a mix of numbers, h@ck3r type, and personal details. So, what would your hometown's password be?
---
Josh Bard – Washington, D.C.
Welcome to Washington, D.C., where our marble buildings indicate that very important things happen here. Send your best representatives to the Capital City and they will bring together their upright and virtuous minds and make the rules fair for everyone. A government by the people, for the people.
But once they get to D.C. and get a taste of the good life, everything changes. Our elected officials have too much power, too little oversight, too much ego, too little discipline, too short a memory, too long of an enemies list, and almost no accountability. These important bastions of righteousness go overboard breaking rules, laws, marriages, and our trust just so that they can take a little more money or steal a little more power, or most likely, have a little more anonymous sex. Across the aisles, D.C. and its disgusting humidity turn ambition to greed so fast, that maybe its better that the city doesn't have any representation in Congress. (Fact Check: Nope, that part sucks too.)
PASSWORD: SwampTh!ngs51
Jesse Stone – Marco Island, Florida
Marco Island, Florida, where I currently reside while my wife is on sabbatical, is literally paradise. Not just because of the obvious features—beaches, sunsets straight out of Vanilla Sky, and implicit permission to drink watered down beer with chips and salsa whenever the fuck you want—but also for the things that you can't just find in any old beach town.
Walk 10 minutes from any home in any direction and you are likely to see gopher tortoises crossing the street, burrowing owls standing watch by their nests, an unholy number of lizards, baby alligators loose in the public park, and even the occasional bobcat strolling through your yard. Sure, the beach by the Marriott looks like something you might see in an in-flight magazine. But there's also Tiger Tail Beach on the north side of the island, where you must trudge, waist deep, through a lagoon that separates the parking lot from the shore (or, for 10$ an hour, you can stop to paddleboard around the lagoon before continuing beachside).
But also, don't come vacation here because it's already overrun with tourists in the winter.
PASSWORD: ParadiseLostAndFound (the password would not have any special characters to make it more secure, because the average resident here is over 65).
V. Buritsch-Tompkins – Everett, Washington
Everett, Washington is a city in Snohomish County, the county above Seattle's King County. With a rich town history that dates back to pioneer days as a logging community, notable tourist spots include the Imagine Children's Museum, the Funko! Pop gift shop, and the Everett Botanical Gardens.
So much of Everett is confusing to a Missourian like me. Strip clubs are nowhere to be found, but… apparently you can buy a cup of coffee from a woman in a string bikini? And it's actually a pretty decent caramel-vanilla latte? Highway 99 is a long road of dispensaries and collectives, carparks and casinos, and even a grocery store or two with massage parlors.
With so much going on in Everett, the one thing they take pride in, overall, is a sense of rustic spirit while trying to look forward to the future. To that end, I'd expect the keystrokes to their kingdom to be nothing less.
PASSWORD: "t3hN0r7#w3s7rm" after their most prized possession – the part of the Everett Library downtown devoted to the town history: The Northwest Room.
Billy Hafferty – Sandwich, Massachusetts
The small town of Sandwich, Massachusetts boasts many wildly exhilarating attributes that often go dramatically overlooked. We locals will first have you know that Sandwich is the very oldest town on Cape Cod; by age, and by median age of its inhabitants. We have got a grist mill, and a glass museum, and we host the longest continuous Quaker Meeting in the United States. A while back, some young whipper-snapper shared a picture of our fine police force vehicle poking fun at the name of our fair city. This kind of humor cannot and will not be tolerated.
Username: SandwichMA@theoldesttownoncapecod.com
PASSWORD: >M0rethanSandwichPolice
Jillian Conochan – Belmar, New Jersey
Belmar, New Jersey is more like two towns, and that's not because I'm giving credence to the southern end of the state's samely named, dreadfully spelled Bellmawr, New Jersey.
No, I'm talking about how Belmar's population balloons up tenfold in the summer, as your Frank the Tanks and your Sammi Sweethearts* stream into their flop houses, decorating the porches with pillaged bar signs, Christmas in July lights, and beer-laden baby pools.
And while the ruckus contributes to the town's #1 industry, tourism, by Labor Day many locals are shaking their fists skyward, chanting "Benny GO HOME!," the inspiration for the password to Belmar's top secret files (B3nnyGOHOME).
(*Seriously. She'd responded to a Craigslist ad and signed on to share a house with a few of my now-friends back in 2009. She was by far the least interesting character in the house, and yet, had to bail out at the last minute to join the cast of Jersey Shore.)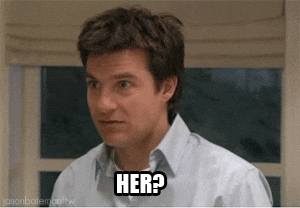 Batman – Gotham City, New York
Password to Gotham City: You'll never guess it, criminals. It's not as easy as the password to the Batcave, which is awesome by the way, thanks for noticing. And it's not a product placement for my famous and BEST EVER Bat-Shark Repellent.
Gotham's a place that closed to you criminals. For good. In the dark corners where you once haunted the night you'll find me. Or a night light. Because while my attitude is as dark and bitter as Alfred's coffee in the morning, deep down I'm still a scared little boy. I<3Mom. Shit, that's the password to the Batcave. How do you delete words on this thing?? I knew activating Voice to Text on this phone was a bad idea… ALFRED! Can you fix my phone?!?! Just don't send this email. No, I said don't send, you dumb fucking phone!!!
PASSWORD: I<3Mom
Dennis William – Lawrence, Kansas
My hometown of Lawrence, Kansas would have a very hackable password, LFKHawks.
LFK is an acronym popularized by University of Kansas alum Leslie Kuluva. In recent years, it has gained popularity as Lawrencians strive to become known as the edgy little oasis in the Midwest. LFK stands for Lawrence Fucking Kansas. We desperately want to be Kansas' version of Austin, but we're still from the Midwest, so we can't be going around with shirts that say Lawrence Fucking Kansas. That's why we shortened it. Though I do own a pair of underwear with the non-abbreviated nickname.
The Hawk—because Jayhawks. Even the biggest Lawrence hipster down at the Replay cares a little bit about Kansas basketball. That town wouldn't exist without the university. LFK and Hawks are all we have. Our weirdness and our top notch state run university.
PASSWORD: LFKHawks
Ryan Fay – Boston, Massachusetts
In Boston, we got a lawt uh classic bands that we could use for our passwords. J Giles. Aerosmith. Boston. We also gat a lawt uh wicked sayin's too like "wicked pissah," "shippin' up tah Boston," and the city motto "go fuck yaself."
And it doesn't need to be simple because we won't forget it when we get hammahed at the game. Or the show. Or after work. Or during work. Or instead ah goin' to work. Or while watchin' The Town again. Or The Depahted. Or Boondock Saints. Who'd be crazy enough to rob Fenway? Yeah right, khid. Ortiz woulda come outta the cage and knocked ya ass inta tha bullpen.
Guess what? We're also home to some sneaky, smart fahks in Hahvahd and MIT, so I just tricked you into thinking the password is Yank33sSuck (which they do, eat a dick).
For real, the password is somethin' different.
PASSWORD: FuckMahkWahlberg
Stephen Czerwinksi – Sherman Oaks, Califormia
Sherman Oaks, California is a slice of upscale suburbia in the heart of the San Fernando Valley in Los Angeles County. I constantly experience imposter syndrome here. The tidy houses with their tiny yards, the McMansions that are squashed into lots too small for them, and the expensive and hip condos all scream, "You can't afford to live here!" to me. And they're right. But I somehow lucked into a sweet deal and can pretend to live out the upper middle class American Dream without anyone realizing that I don't belong here.
Sherman Oaks is the perfect blend of blandly walkable neighborhoods, a huge selection of two-to-three-dollar-sign restaurants on Yelp, and parks with weekend dog training classes. Nestled between gaudy Encino and working-class Van Nuys, Sherman Oaks lacks the stereotypes that the other towns in the San Fernando Valley have garnered. However it does have a mall that was known for cementing the term Valley Girl in American culture. But most importantly, Sherman Oaks is in full view of the Santa Monica mountains, reminding its denizens that there will still always be someone richer and happier than them in Los Angeles.
PASSWORD: BestoftheVa11ey
Erin Vail – Los Angeles, California
Honestly? L.A. isn't as stereotypically healthy as you think it is. There are plenty of donuts, ramen, tacos, and burgers if you know where to look.
At the same time, it is as stereotypical as you think in other ways. People love going for hikes out here (myself included). People are always ALWAYS talking about traffic, no matter when/where/why. AND YEAH, the weather rules. So, let's combine the two most important things about being an Angeleno.
PASSWORD: F@dD1ets&Tr@fF1c
Anthony Rogers-Wright – Seattle, Washington
My current city has one of the most impossible passwords, because everyone thinks it's more "woke" than it really is. Seattle, Washington, the emerald jewel of the Cascadia region has been referred to as one of the most "progressive" cities in America, incidentally by the "leader of the progressive movement" right before he was shut down by two Black Lives Matter local women.
A closer look reveals that a city where homelessness has been called, "the new middle class," where it takes $36 an hour to afford a two-bedroom apartment, and where it's illegal to raise taxes on the wealthy.
I mean, it should take more than legal weed, Pearl Jam, Nirvana, Soundgarden, and a 10-foot statue of Lenin to be considered "progressive." Really, the only thing that gives us the right to refer to our city with such a moniker is our badass, Socialist City Councilwoman Kshama Sawant. Furthermore, what the hell is a Seahawk anyway?
What makes this all kind of cray, is that I actually like my current city, it ain't New York, but then again New York is not even New York anymore. This is all to say that I know the secret password for Seattle.
PASSWORD: #StyrofoamProgressive
Zach Straus – Middletown, Rhode Island
Middletown, Rhode Island is the world's leading baked goods and coffee chain, serving more than 3 million customers each and every day. True to our name, we offer 50+ varieties of donuts, but you can also enjoy dozens of premium beverages, bagels, breakfast sandwiches, and other baked goods. We have more than 11,300 Middletowns worldwide—that's over 8,500 Middletowns in 41 states across the U.S. and over 3,200 international Middletowns across 36 countries! Middletown, Rhode Island is a subsidiary of Dunkin' Brands, Inc.
PASSWORD: MiddletownRunsOnDunk1n
Scott Snowman – Irvine, California
On Jeopardy, its answer-in-the-form-of-a-question would be, "This is what you get when a Company turns into a Town." Mr. James Irvine II founded the Irvine Company in the late 1800s to incorporate his sheep ranch, and in 1959 his company's land caught the eye of the University of California system. The Company sold the State land to develop what would become the University of California, Irvine.
What fine planning! Over 50 "villages" of homes were designed with similar architecture, and commercial districts were sprinkled throughout—all linked together with 6-lane streets large enough to handle traffic coming from two major California interstates that meet within its boundaries. Traffic lights are linked together to help cars avoid red lights, and bike paths and hiking trails are liberally placed all through the area. The Irvine Spectrum shopping center is an outdoor mall famous for the Ferris wheel in its main courtyard, and the intrepid suburbanite can take a ride up into the sky on the city's giant orange Great Park Balloon (filled with helium, not hot air)!
The deliberate intentionality paid off. Irvine is now home to a large number of tech company headquarters; is regularly ranked among the cleanest / happiest / safest cities in the country; and has one third of its land dedicated to parks, open spaces, or trails.
PASSWORD: Lea^eN0th!ng2Ch@nce