Earlier this week, the 118th U.S. Congress headed to the Capitol with Republicans taking over as the majority in the House of Representatives, and the girrrrl, the drama! In their first order of business—the simple, often procedural act of voting for a Speaker of the House—divisions in the GOP have become apparent, heated, and comical. Kevin McCarthy, who had served as Minority Leader since 2019 and the seeming only contender for the Speakership, has since lost no fewer than ELEVEN official votes, with MAGA party holdouts vowing "Never Kevin" and forcing an embarrassing, karmically appropriate, Sisyphean cycle of re-voting and losing over and over.
So, with all this hubbub, we asked our staff writers… for whom do you cast your vote for Speaker of the U.S. House of Representatives?
---
Eric Mochnacz – The Muppets
With the rallying cry to have The Muppets featured in the next Benoit Blanc film (Check out Knives Out and Glass Onion if you haven't, because 👌🏼), it stands to reason that The Muppets should be the next speaker, rotating in-and-out weekly based on their demanding film schedules.
I mean, wouldn't you want to see Pepe the Prawn passing some laws? I know I would.
And I can guarantee no Muppets were complicit in January 6th…
Well, maybe Sam Eagle. But I think he's more libertarian now.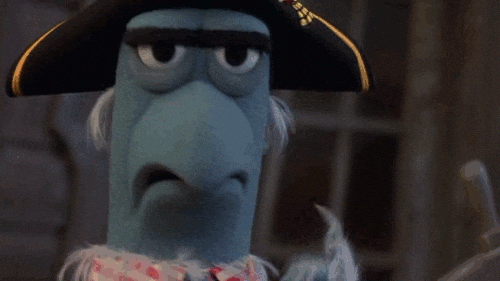 Sarah Razner – Cousin Greg
While I would love to nominate a more positive, wholesome person as Speaker of the House, we are not living in The West Wing. Oh no, no, no, our government is far more dysfunctional and far less idealistic than Jeb Bartlet. As such, we need a nominee to fit the grit of the time. So step aside Chip Roy, another Roy is coming to Washington—or at least a Roy cousin: Cousin Greg Hirsch.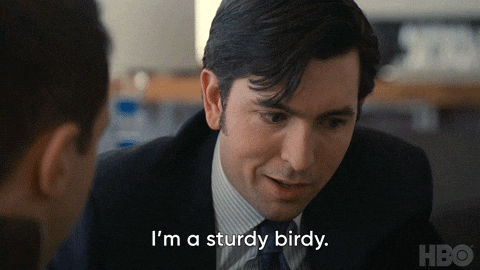 Willingly inserting himself into a family dynamic built on a lust for power, Cousin Greg will not be surprised by the shark tank of the House of Representatives. He already handles a range of personalities daily—and that's just from his good friend, Tom—making him perfectly suited to take on the myriad of attitudes in the Republican caucus. Okay, yes, Cousin Greg tends to do what best suits him, but that is because he has a keen sense for what is to come and doesn't just follow the pack. Despite this instinct for self-preservation, he still tries to act with some integrity—and these days, that's rarer than Republican unity in the 118th Congress.
Jay Heltzer – Joe Pesci
The country awaits for our elected officials to do the work of the people, while the Republicans play Red Rover with their best and worst fiscal conservatives and MAGA ambassadors, their fundamentalist thumpers and irrational boot-lickers. Stop it with the cockamamie bullshit and get someone in there who will shut up all the nonsense and convince people to get a job done: Joe Pesci.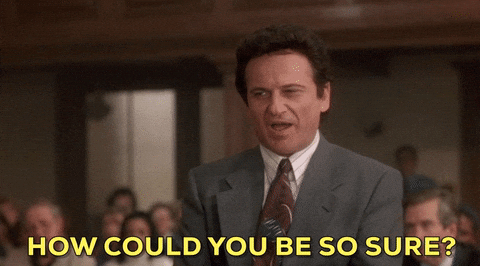 Can you imagine the look on Representative-Elect George Santos' face when Speaker Pesci walks in and asks, "What's with this fuckin' guy's story, eh?" I dare Rep. Jim Jordan to have a stare down with the new Speaker and expect to walk away with a victory, much less have the balls to show up to work not wearing a jacket. I nominate Joe Pesci as the new Speaker of the House. You think you got a better idea? Fuggedaboutit!
Josh Bard – Maria from The Sound of Music
What do you do when you have a faction of petulant children who need to be taught how to act proper and maybe also since a scale in perfect harmony? The only choice for Speaker of the House, the most ideal person to turn this sniveling, misbehaving group into something you can proudly show off at your next dinner party, is Maria (Julie Andrews) from The Sound of Music. Not to mention her resume is prime with Nazi-defying experience, which unfortunately is relevant again.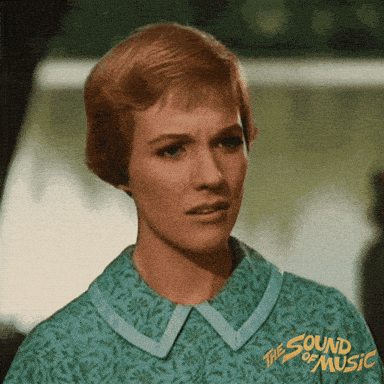 Give Maria a week or two with the rascals of congress and she'll give them a dose of discipline and manners and who knows, maybe even Matt Gaetz will learn the difference between the ages of 16 and 17.
Jillian Conochan – Astead W. Herndon
An unbiased third party with career experience spanning the eastern seaboard and a lingering Midwestern accent to remind us of his roots? Who just wrapped up a podcast series about the run-up to these here midterm elections? Astead Herndon for Speaker of the House, 118th session of Congress please.
That is, if David can't Brexit back stateside to accept the position.
Kevin Shea – Gretchen Whitmer
My candidate for Speaker of the House is Governor of Michigan, Gretchen Whitmer. Remember, the Speaker of the House is third in line to replace the President. Governor Whitmer is thinking about a presidential run, and this is the easiest route for her to become POTUS. President Biden resigns to provide emotional support for former First Pup Major, who has not been in a good mental space since leaving the White House. Vice President Harris also steps aside and we welcome President Whitmer. She then names Kamala Harris as Vice President, and we all win.
Devin Householder –  Carrie Underwood
Given the current house stalemate, I think the 118th better look outside for a conservative speaker. Why not 8-time Grammy-winning recording artist Carrie Underwood?
Here are her Republican credentials (all true, btw):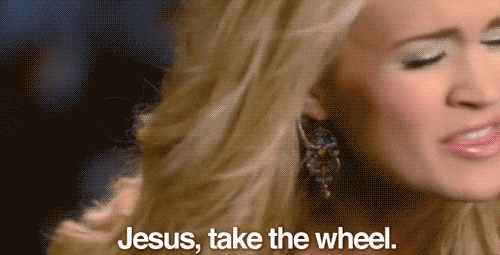 She clearly loves the Baby Jesus (ceded steering wheel to Jesus in first radio hit)
She's relatable (freakishly talented and absurdly good-looking, just like you and me)
She's ready to get violent when necessary (once took a Louisville slugger to both headlights of a cheating boyfriend)
She once engineered a hostile takeover of the Sunday Night Football opening song (replacing Faith Hill)
She's a crossover hitmaker who appeals to multiple genres (and can presumably win over both sides of the aisle)
As a teen, she interned for an Oklahoma state representative (actually a member of the Oklahoma Hall of Fame)
Rumor has it she leans hard right
Believe it or not, you don't have to be a sitting Member of Congress to be named Speaker
If not Carrie, I'll throw my support behind David Leipziger. I, too, tire of being sexted by a support-seeking Matt Gaetz.