*
NO SPOILERS, DON'T WORRY*
This is the first time anyone's successfully made Julia Roberts plain.
Who's that? (hits pause)
Oh, wow, check it out, they tell you who's in the scene! That's cool.
Gotta be honest, I like Amazon Prime's UX better than Netflix's.
*raises fist to sky* Damn you, Bezos!
Where have I seen this Stephan James before?
Oh! It's just that he looks like a black Rami Malek.
…Right?!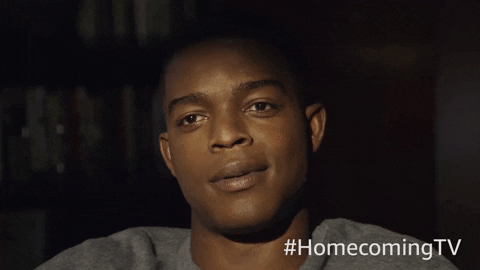 Sam Esmail really likes those beautiful chinkara types.
Oh, he's gonna break my heart. Oscar Isaac was hard enough to bear.
Nooooo that's supposed to be David Schwimmer.
Bobby Cannavale is not frazzled enough to be Colin. He's just a dick.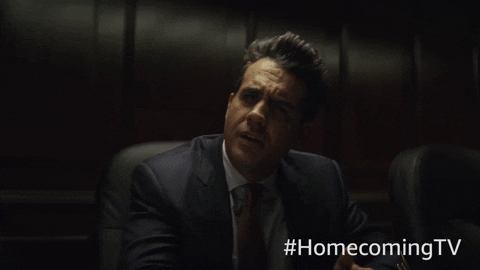 Dermot Mulroney is too handsome and not nearly neurotic enough to be Heidi's boyfriend.
This show is missing its neurotic vibe. You know who could really deliver that? DAVID SCHWIMMER.
Yaaaaaaaaaas Alex Karpovsky.
Pretty sure that's that guy from Shameless… must be an Emmy Rossum referral.
What's up with the black bars; do we have the aspect ratio wrong on the TV?
Oh, you're right, it is the scenes in the present.
…But do you think it's supposed to look like they were shot on an iPhone?
Just realized that's Frankie Shaw, too. Esmail really has an inner circle.
Wow, that went fast! Prestige drama in under 30 minutes?!
I miss David Schwimmer.